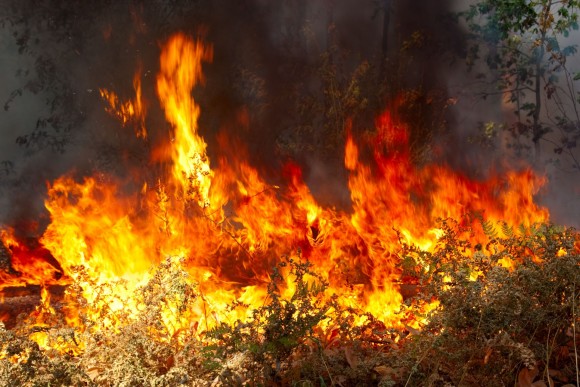 The California Department of Forestry and Fire Protection is funding research to better predict who wildfires spread from burning wildlands to communities.
CalFire awarded Worcester Polytechnic Institute researchers Albert Simeoni and James Urban $514,981 by to develop a model to predict how fire spreads from burning wildlands to communities in hopes of enabling the design of homes and surrounding landscaping to better withstand destructive blazes.
Simeoni and Urban will focus on how physical distance, wind, specific vegetation and other factors impact the spread of fire from wildland vegetation to ornamental vegetation and from vegetation to buildings.
Their three-year project, "Development of Engineering Tools for Exposure Analysis at the Wildland-Urban Interface (WUI)," is expected to lead to tools that could help communities protect buildings and create fire-safe roadways.
The researchers' work is designed to address the problem of ongoing wildfire threats in California, where blazes have burned millions of acres, destroyed thousands of homes, and left more than 100 people dead in recent years. In 2021, more than 8,000 fires burned more than 2.5 million acres across the state.
The researchers will simulate fires under controlled conditions in laboratory experiments with vegetation found in California during dry summer conditions and then use the data to develop computational models to predict how fire spreads among separate and specific fuel sources.
Topics
Mergers & Acquisitions
California
Catastrophe
Natural Disasters
Wildfire
Was this article valuable?
Here are more articles you may enjoy.
Interested in Catastrophe?
Get automatic alerts for this topic.