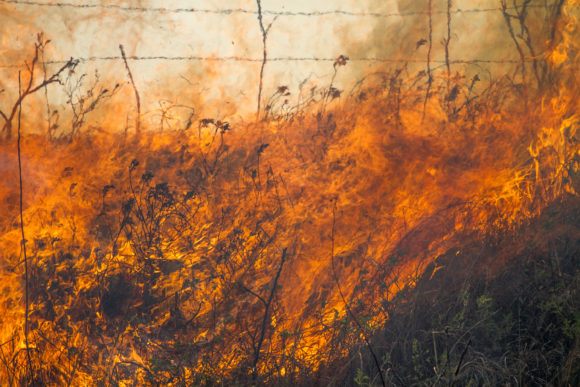 A wildfire that erupted in Northern California forced evacuations as it threatened about 500 homes and other buildings, authorities said.
The Rices Fire erupted at around 2 p.m. near the Yuba River in Nevada County and had spread to more than 900 acres, according to CalFire.
The rural area is in the Sierra Nevada, northeast of Sacramento and about halfway between the state Capitol and the Nevada border.
Authorities earlier said the fire began with a burning building and the flames spread to nearby dry vegetation.
The fire was one of several in Northern California that flared Tuesday as the state sweltered under summer heat, with temperatures in the Rices Fire area hitting as high as 98 F with low humidity.
The Rices Fire is 12% contained, with one structure confirmed destroyed.
Copyright 2022 Associated Press. All rights reserved. This material may not be published, broadcast, rewritten or redistributed.
Was this article valuable?
Here are more articles you may enjoy.
Interested in Catastrophe?
Get automatic alerts for this topic.